Psychological and emotional well-being is the focus of mental health. Now days when getting into see your provider is more difficult, S&D is there for you. It can be scary to reach out, but reaching out for help is the first step. Having a good support system is key to successful treatment. We support the whole person, physical and mental health of an illness. If you feel you are or someone you know is experiencing mental illness connect today with a provider who offers compassionate support.
If you feel you are experiencing an emergency call 911 or connect with The National Suicide Prevention Lifeline 1-800-273-8255 a network of crisis centers that provides free and confidential emotional support to people in suicidal crisis or emotional distress 24 hours a day, 7 days a week in the United States.
We offer:

Care Coordination

Medication Management

Counseling

Support
Commonly treated illnesses:

Eating Disorder
Anxiety Disorder
Behavioral Disorder
Mood Disorder
Psychiatric Disorder
Post Traumatic Stress Disorder
Depression
Substance Abuse
Call today, and let's discuss partnering with you and your family!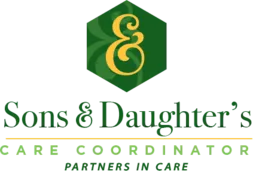 S&D Care Coordinator
Phone: 901-518-1526
Fax: 877-583-5013